Eurovent is the European Industry Association for Indoor Climate, Process Cooling, and Food Cold Chain Technologies
Eurovent is the European Industry Association for Indoor Climate, Process Cooling, and Food Cold Chain Technologies
Thank you for attending the 2022 Eurovent Summit, Europe's major gathering for the HVACR industry
Thank you for attending the 2022 Eurovent Summit, Europe's major gathering for the HVACR industry
Are you looking for Eurovent certified products? Visit the certified product directory
Are you looking for Eurovent certified products? Visit the certified product directory
Stay up to date on the latest policy developments affecting the HVACR industry.
The European Parliament adopted its negotiating position on the Packaging and Packaging Waste Regulation proposal on 22 November.
Eurovent Certita Certification (ECC) is globally known for its quality mark 'Eurovent Certified Performance'. For the HVACR industry, ECC plays an important role in establishing a level playing field for manufacturers by certifying performances while guaranteeing the fundamental integrity of their product lines. The 'Eurovent Certified Performance' mark indicates that this quality requirement has been fulfilled and should not require the need to be proven after the customer's decision and after the manufacturer's production process.
Are you looking for Eurovent certified products? Visit the certified product directory.
Check out our NewsHub to stay up to date on Eurovent activities and much more through our News and Press Releases, regularly published in this section.
Have a look at our comprehensive calendar showing all meetings of the different Eurovent groups, as well as external events interesting for all stakeholders from the HVACR industry.
This section allows you to download all kinds of publications from Eurovent, such as Eurovent Recommendations ('Codes of Good Practice'), Guidebooks, Position Papers, FAQs, and others. All publications produced by Eurovent can be downloaded free of charge.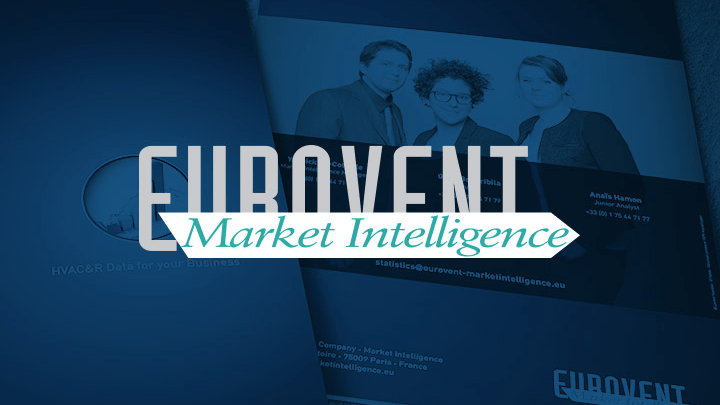 Eurovent Market Intelligence
Eurovent Market Intelligence (EMI) is the European statistics office of the HVACR market. EMI runs independently from association activities. This has been done to comply with the strictest confidentiality standards. EMI has been providing key market data since 1994 and is a trusted partner of more than 300 manufacturers. The guiding principle of EMI is to establish a map of the European, Middle Eastern and African sales.
In this section, you can find the list of all Eurovent members, consisting of Member Associations, Corresponding Members and Associate Members. Are you interested in becoming a part of the Eurovent network? Information and registration details can be found here.
Are you interested in becoming a member of our globally known industry association? This page provides you with in-depth information on what it takes.
Stay up to date on the latest news surrounding the indoor climate (HVAC), process cooling, and food cold chain industry.